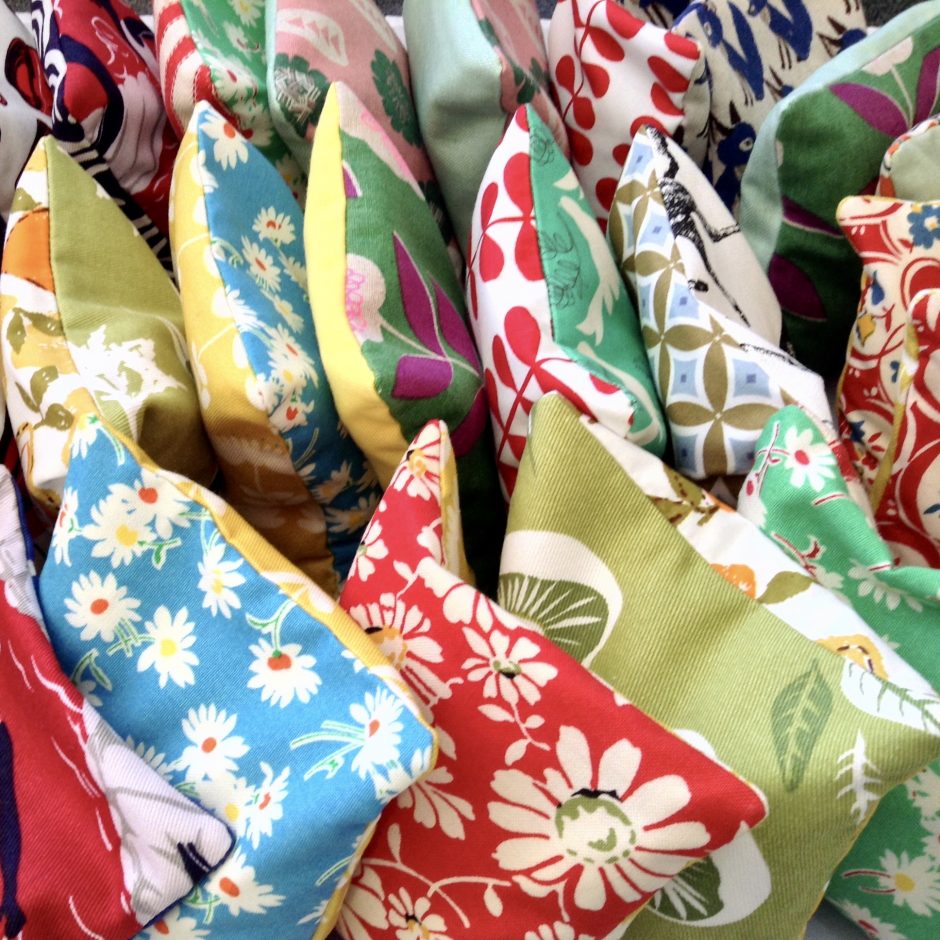 Pattern Weights
Back in 2014 I posted about some pattern weights I made. These sand weights are not only ideal for pinning down your sewing pattern and flattening out pictures. As they each weigh between 350 to 380 grams they make an effective paper weight, keep the tablecloth in place outdoors and hold the recipe book open. I have found them really useful at a market stall on a windy day!
These are the new and improved version! Whilst each weight still measures approximately 11.5 cm (4 1/2″) square, this version is lined with a dense fabric that stops the fine dry sand escaping through the outer cotton fabric, a flaw noted in version one! I have also made them a little heavier.
I am selling them in a group of five ('pot luck' selection) in my Etsy shop. I can send these anywhere in Australia using a up to 3kg bag for $13.80. Unfortunately due to weight they are rather cost prohibitive to send overseas, but will do if somebody is interested.
Join the conversation. Come on, lets hear it folks.