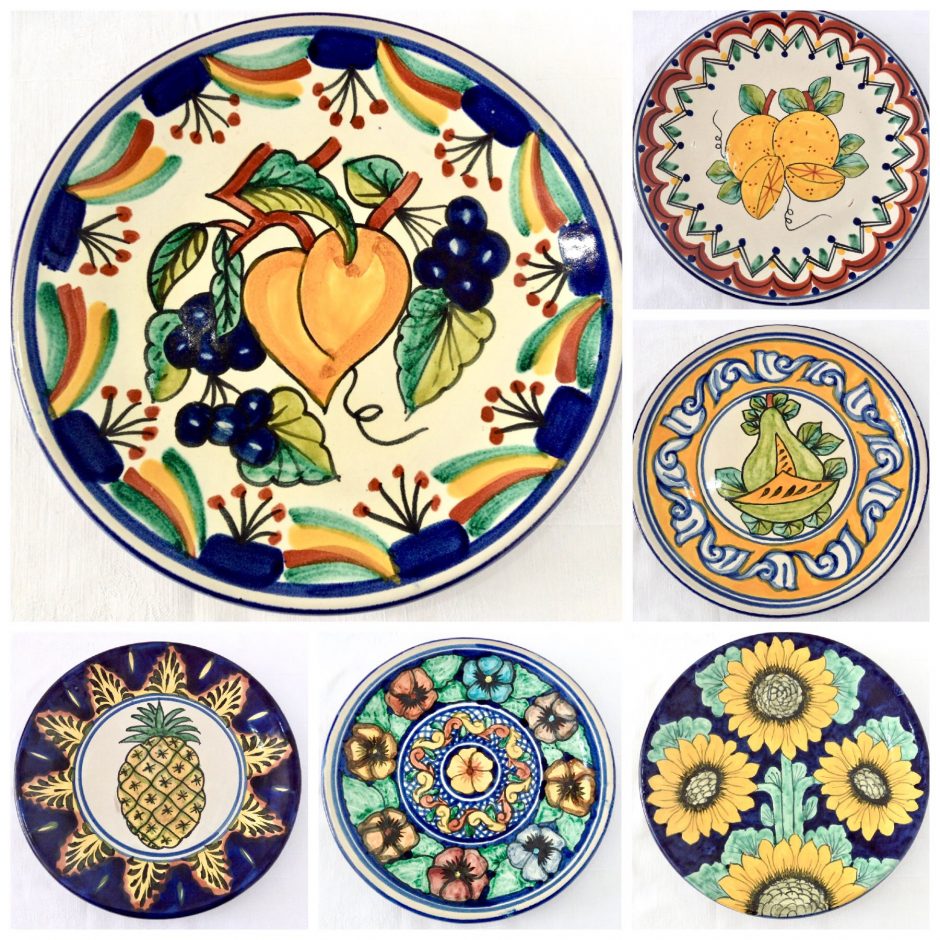 Mexican Earthenware Plates
A few months back I picked up a lovely collection of very colourful glossy Mexican pottery plates. The information on the back of the plate 'Hecho en Mexico, Amora' and Google informed me that these red earthenware studio pottery plates are produced in the Mexican district of Dolores Hidalgo by Amora. I found that examples of these hand painted studio wall plates were often referred to as modern Mexican Talavera pottery, Talavera being a type of earthenware majolica. Further research informed me that the true 'certified' Talavera pottery is considered to only come from the city of Puebla and surrounding areas. It is produced using two types of clay from the area. True Talavera pottery uses a tin enamelled glaze and has a milky white finish and raised design.
Join the conversation. Come on, lets hear it folks.