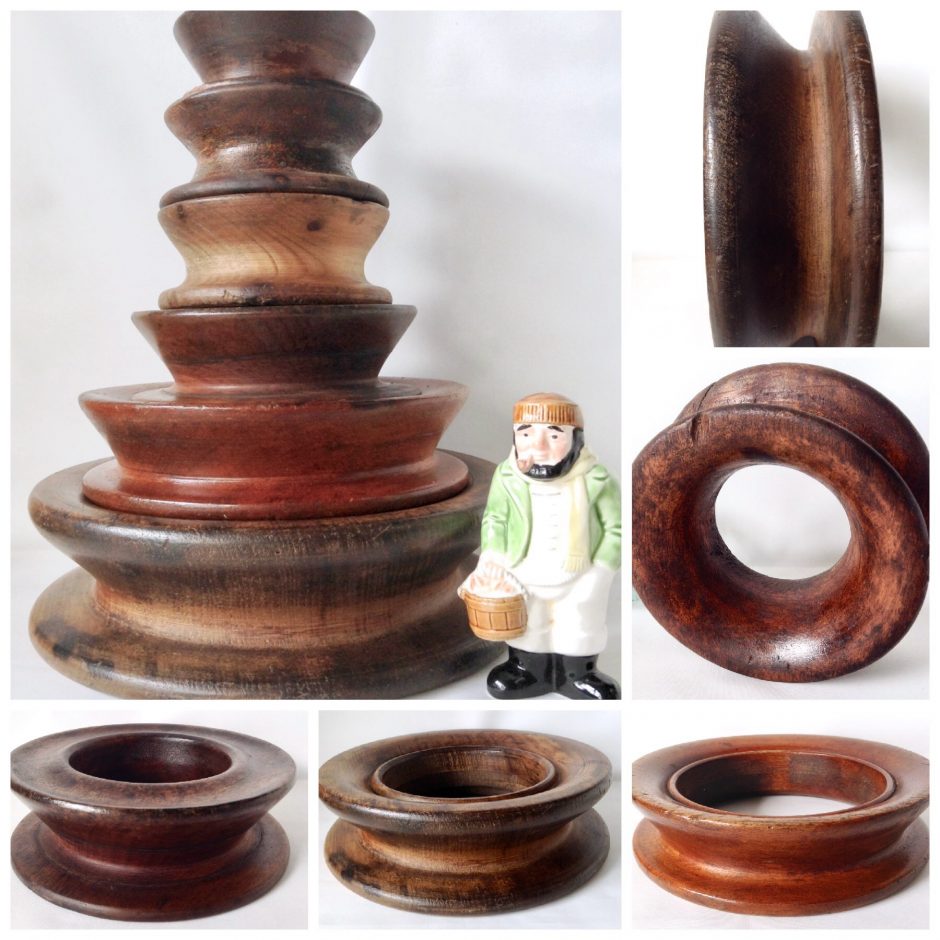 Wooden Hand Lines
I have a thing for old wooden objects and just adore these old school hand line fishing reels. Do you have an object that makes you feel good whenever you see it, touch it? Well this is one of mine. I especially like the different colours of the wood and the simple hand turned or carved designs. I have sold a couple with the handle but this lot is the more traditional circle ones you used to get before plastic!!!
You can find these hand lines for sale on my Etsy shop (link on the home page).
Join the conversation. Come on, lets hear it folks.