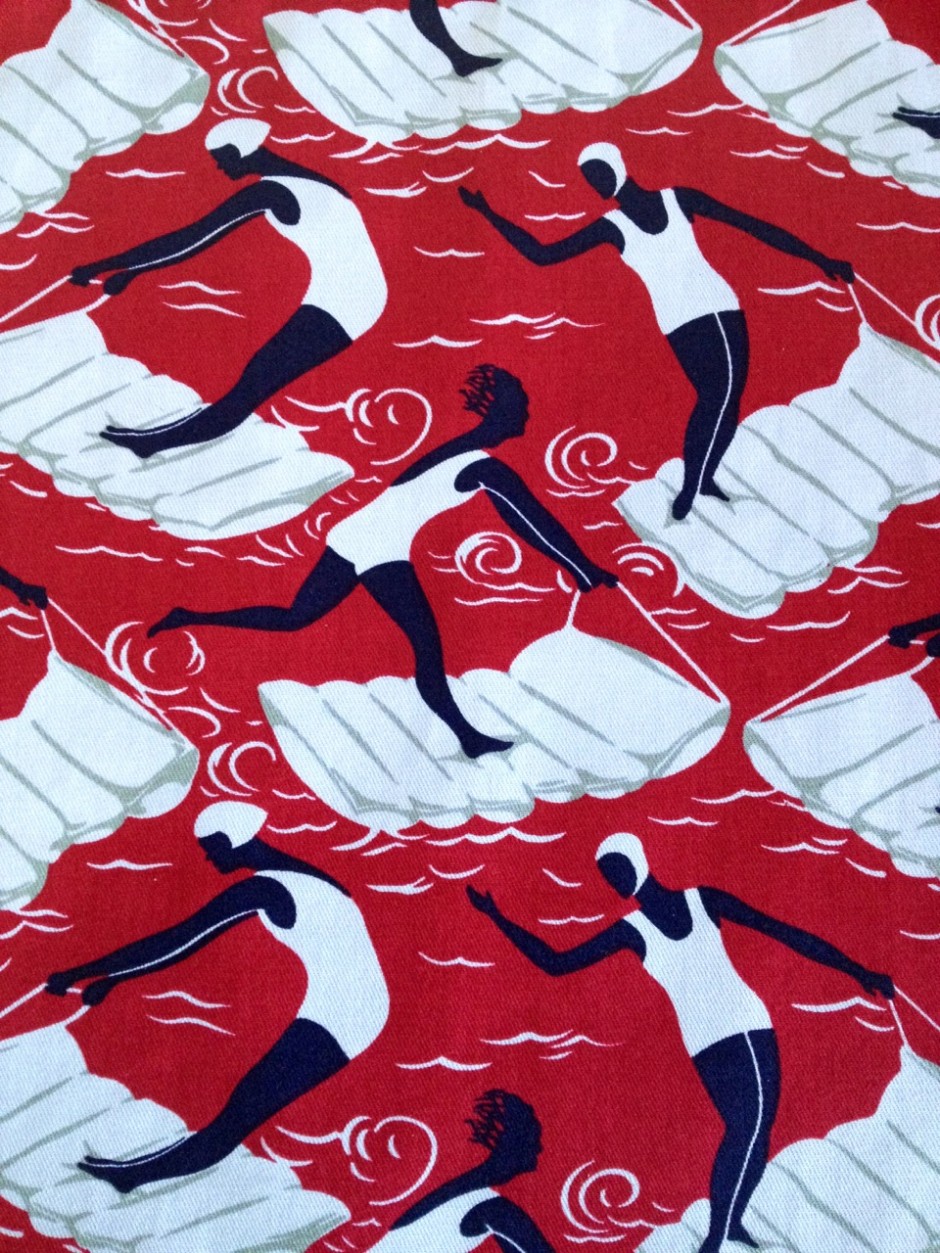 New Vintage V & A Fabric
Having one of my usual jaunts around Spotlight and I think I might have had one of those cry out "Oh yes" in sheer delight moments (you know the one where everybody looks at you), when I saw this fabric. A reproduction of a fabric called 'Surfers', a roller printed cotton dress fabric manufactured in the UK in 1937. One of my absolute favourite fabric patterns. It fronts the cover of the 'V & A Pattern Novelty Pattern' book and has been reproduced as a V & A pattern fabric.
Needless to say I purchased a few metres (and a few more), and voila we have some sandbag paperweights and a few travel bags (great for your shoes), straight out of dette ryan shed land! The sandbag paperweights are great for holding down fly away papers especially paper patterns, holding things closed whilst you reach for the sticky tape dispenser, keeping your recipe book page open where you want it, or keeping things grounded on a gusty market stall day or picnic! Or of course you can just have them hanging around at the ready for when a paperweight is required? Oh there are so many of those moments I can hear you saying!
Leave a Comment
Join the conversation. Come on, lets hear it folks.