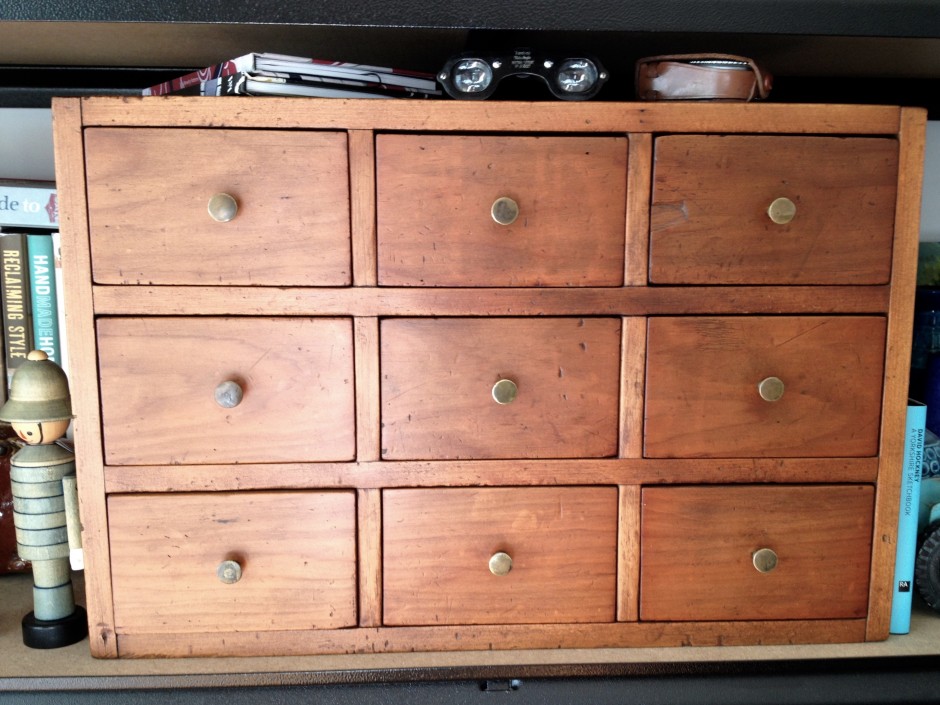 A vintage lovely!
I think writing posts for my blog is habit forming and I am obviously not in the habit thus far. So in the interests of forming a habit I propose to post something regularly (aiming for weekly!!) on goodies I have made or found! I will post on dette ryan Facebook page (also somewhat undernourished), Instagram and Pinterest. Some of the things you see will end up in my etsy shop, to be sold and bring joy to some like minded soul.
The hardest thing was deciding what to feature on week 1? And then it was easy! I looked around my home and saw a piece that has travelled with me forever and holds more of my wee treasures. What better way to start this new journey than with a piece that I still regard as a favourite after 20 odd years. I found this 9 drawer cabinet in an antique shop in New Zealand. I like its form and function, its colour and the richness it now has from a life well lived, its dovetailed joints and brass knobs. In its previous life it resided in "Eady's" Music Store located in Queen St, Auckland. How do I know this? Well the cabinet told me so. On the side of several of the drawers are pasted advertising labels for Arthur Eady Limited, "The Old Firm", 112 Queen St, Auckland.
And what resides in these drawers? Join me on my blog adventure and find out… amongst other things!!!
Join the conversation. Come on, lets hear it folks.