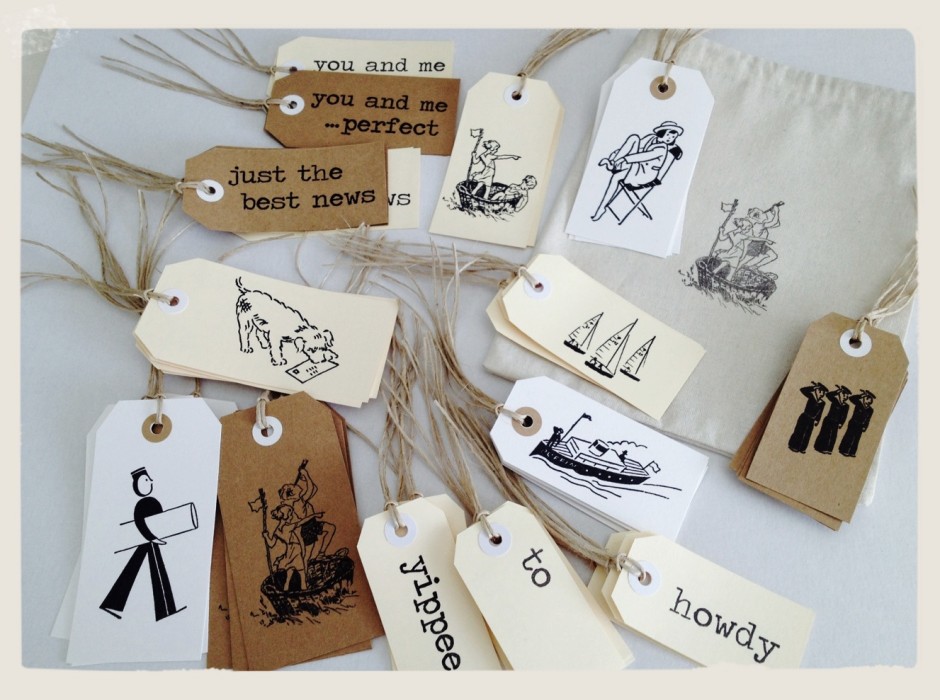 Bag of Tags
I have made an assortment of tags and packaged them in a handmade calico bag. The bag is also stamped using one of the vintage style tags. In a larger bag three different card stock has been used. The stamps have been applied to luggage label tag stock, brown kraft stock card and white card. The white card has brown kraft hole reinforcers. For this set of tags I applied the jute ties and packaged each set in cellophane wrap.
Another set contained in a smaller bag contains stamped luggage label tags only. I found it easier to package these with the ties not attached.
Join the conversation. Come on, lets hear it folks.