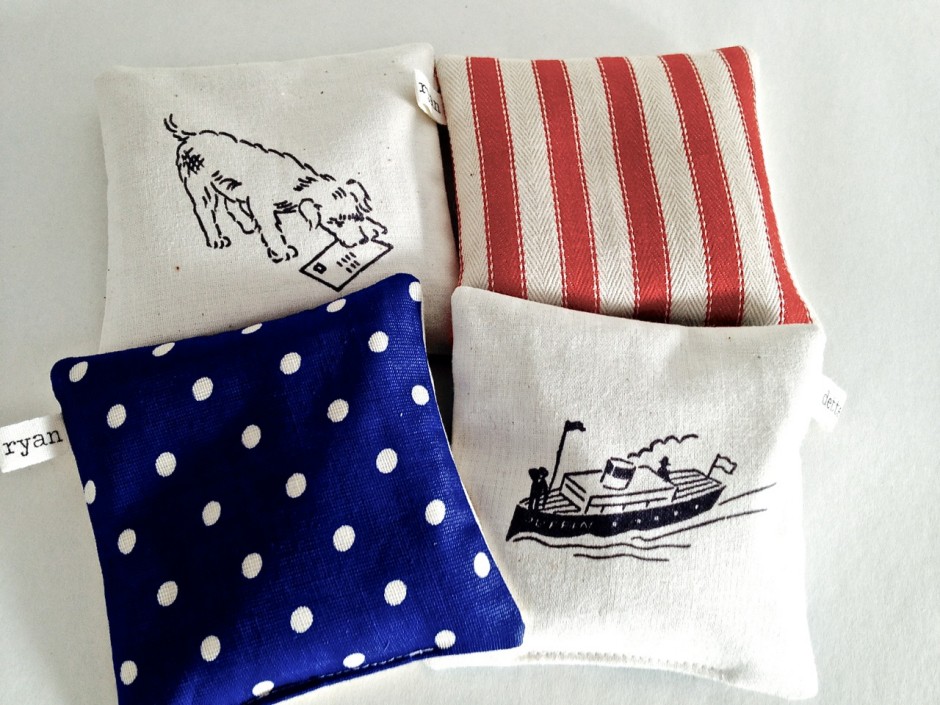 Sandbag Paperweights
In my shed I have a number of glass paperweights I frequently use to hold down patterns, wrapping paper, flatten out pictures, etc. Of late I have had a little one hanging out in the shed with me and one of her favourite things is to play with the paperweights. This includes the odd toss or two. So the idea of a non-breakable paperweight was born. I had laid out some fine sand to dry during the summer for doorstops so I had my filling ready to go.
Decided to use some of my vintage style stamps and stamped these with black waterproof ink onto 12cm squares of calico. I have made up four designs and each stamp has a different fabric backing. I have been a bit casual about how much sand goes into each bag, basically when it felt right and left enough room to sew up the closure. I am looking to sell these in a set of four so best to keep the weight under a kilo for postage!
Have something to say? Feel free to add your voice.
Join the conversation. Come on, lets hear it folks.