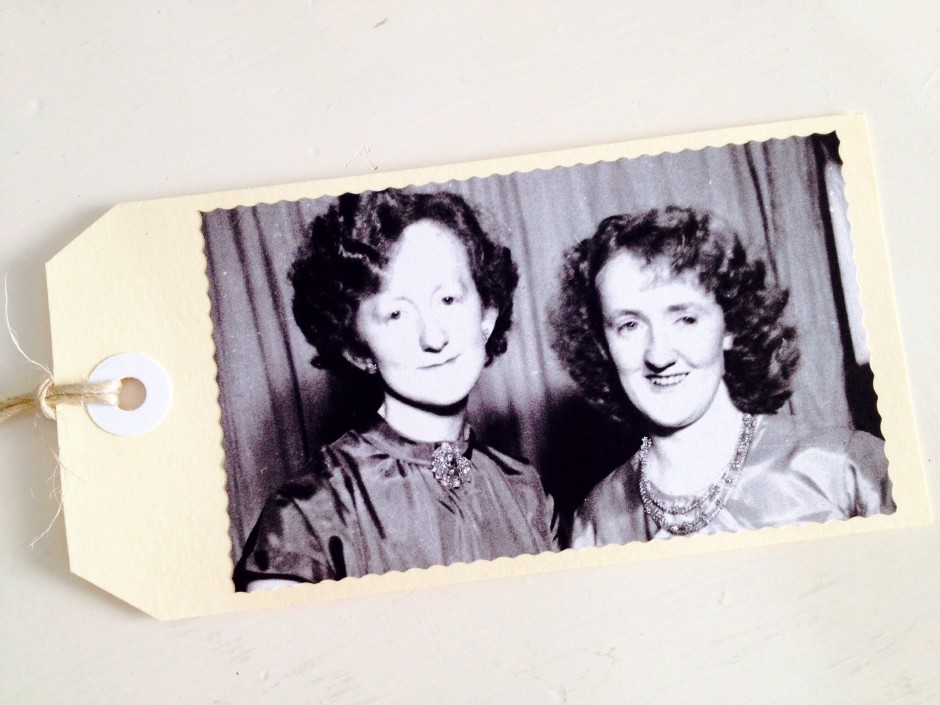 Black & White photo tags
I photocopied some old black and white photos and glued them onto shipping tags. Added some glitter where appropriate and a bit of twine. I think some of these tags could work attached to a wedding favour or as a name place setting. The lovely ladies in the photos are dad's sisters.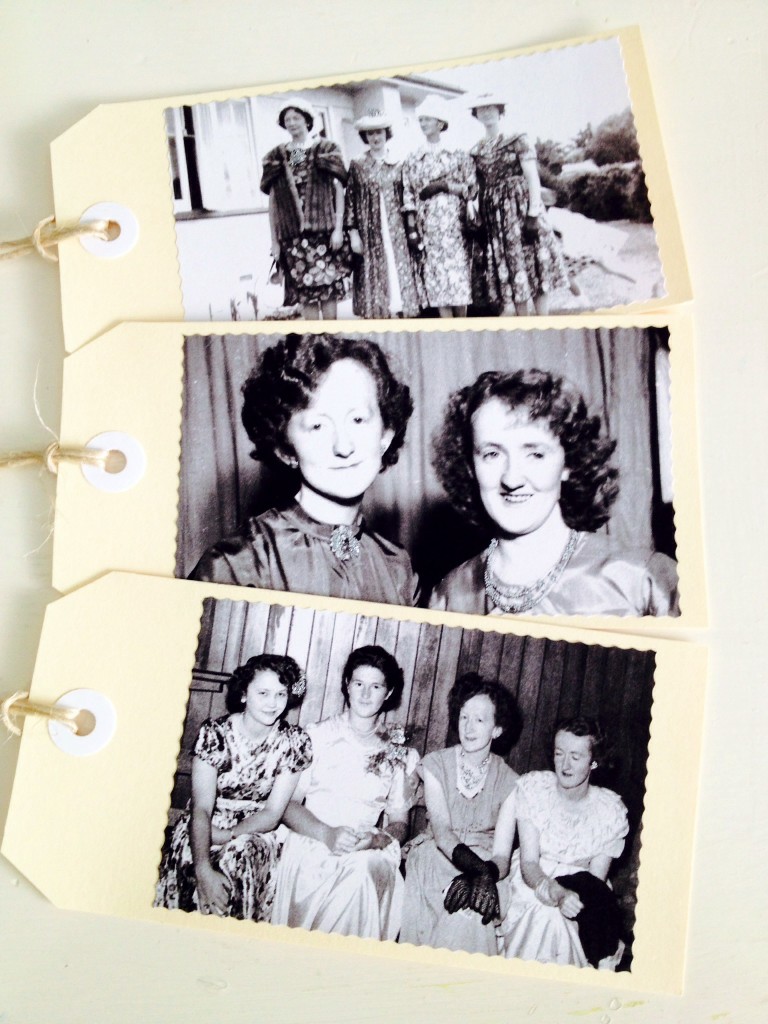 This is a photo of my dad as a boy and my favourite in-laws (only in-laws actually). A couple of my most treasured photos.
Have something to say? Feel free to add your voice.
Join the conversation. Come on, lets hear it folks.